Blog
Goodreads Giveaway of THE HIDDEN ROOM
Tuesday, May 24th, 2022
Check out Goodreads Giveaway of my new novel THE HIDDEN ROOM
Enter here
New WWII Novel Set in Ukraine
Wednesday, April 20th, 2022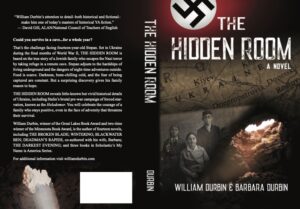 Out May 10th
Could you survive in a cave…for a whole year?
That's the challenge facing fourteen-year-old Stepan. Set in Ukraine during the final months of World War II, THE HIDDEN ROOM is based on the true story of a Jewish family who escapes the Nazi terror by taking refuge in a remote cave. Stepan adjusts to the hardships of living underground and the dangers of night-time adventures outside. Food is scarce. Darkness, bone-chilling cold, and the fear of being captured are constant. But a surprising discovery gives his family reason to hope.
THE HIDDEN ROOM reveals little-known but vivid historical details of Ukraine, including Stalin's brutal pre-war campaign of forced starvation, known as the Holodomor. You will celebrate the courage of a family who stays positive, even in the face of adversity that threatens their survival.
Fact Checking, Fake News, and Disinformation (Lies)
Sunday, March 28th, 2021
During my author visits to schools, in addition to the usual questions I get about my historical novels and my research methods, students and teachers often ask me for tips on how to decide which sources of news information they can trust.
A major challenge today is that anyone can post anything online, no matter how untruthful or ridiculous it might be. In fact, contrary to what we might assume, the more outrageous and unbelievable a claim is, the more likely it is to spread rapidly on the internet. And the more engaged and angry people get on Facebook, Twitter, and other social media sites, the more money those companies make.
One good way to verify information is to seek out one of the handful of organizations that provide unbiased fact checking. And unlike media companies and  so-called social media "influencers" who profit from internet activity, the organizations listed below are supported by contributions, and they have no motivation to be anything but truthful.
FactCheck.org Annenberg Political Factcheck – a project of the Annenberg Public Policy Center. Monitors the accuracy of statements made by major U.S. political players.
FactChecker (Washington Post)  Weekly blog from the Washington Post.
PolitiFact.com Produced by the St. Petersburg Times and Congressional Quarterly.  Includes a "Truth-O-Meter" scorecard that checks attacks on political candidates.
Snopes.com Oldest and most comprehensive fact-checking site on the Internet.
PunditFact Dedicated to verifying the accuracy of claims by pundits, columnists, bloggers, political analysts, the hosts and guests of talk shows, and other members of the media."
It's important to keep in mind that whenever Americans get angry at each other, the enemies of democracy are the ones who benefit. Political discord and polarization within our country gives an advantage to our international rivals such as Russia and China. The cold-war era days of espionage and spies have, for the most part, been replaced with online disinformation professionals. Agents employed by foreign powers are paid to sit at computer terminals and pose as Americans by creating fake online identities. Their goal is to spread lies and to make outrageous claims, which lead Americans to distrust each other, and ultimately, to question the legitimacy of our government.
Democracy can't function without informed citizens, for In the words of Thomas Jefferson, "An educated citizenry is a vital requisite for our survival as a free people."
The Journal of Otto Peltonen, new Univ. of MN Press edition
Saturday, February 27th, 2021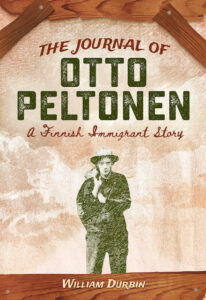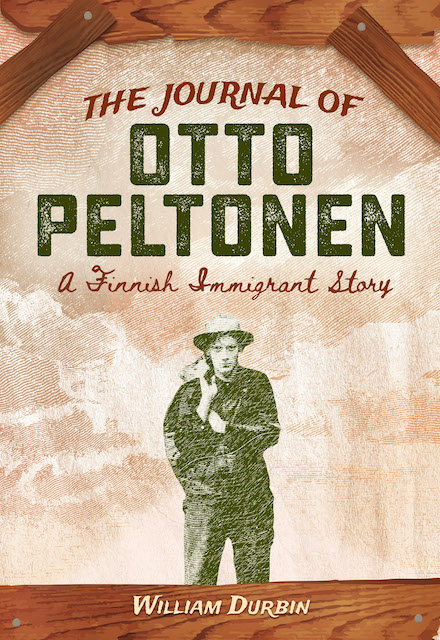 The Journal of Otto Peltonen, originally published as a part of Scholastic's My Name is America series, is now available in paperback from the University of Minnesota Press.
Otto's life, as recorded in his journal, offers a vivid portrait of the Finnish immigrant experience in Minnesota during the early twentieth century.
After journeying across the Atlantic with his mother and two sisters, young Otto Peltonen joins his father, working in the iron ore mines on the Mesabi Range in northern Minnesota. Otto not only experiences the harsh labor conditions that were common at the time, but he also discovers that United States Steel, the owners of the mine, will do anything to prevent the workers from organizing a union and earning a fair wage. To guarantee that fact, the company has instituted an industrial spy system, which pays bribes to workers who are willing turn in their friends and neighbors. When a sudden mining strike causes community-wide hardship, Otto and his family resolve to seek the freedom they had originally hoped to find when they first came to America.
"Historical notes and authentic photos round out this captivating, dramatic view of the past." Booklist
THE BROKEN BLADE, graphic novel version from Boy's Life
Friday, April 3rd, 2020
Teachers who use my novel, THE BROKEN BLADE, in their classrooms often ask for a way to access the Boy's Life magazine graphic version of the novel.  Recently, a teacher from Saint Peter Middle School sent me a link to the complete version on Google Drive. This is a great way to introduce THE BROKEN BLADE to students who find reading challenging.